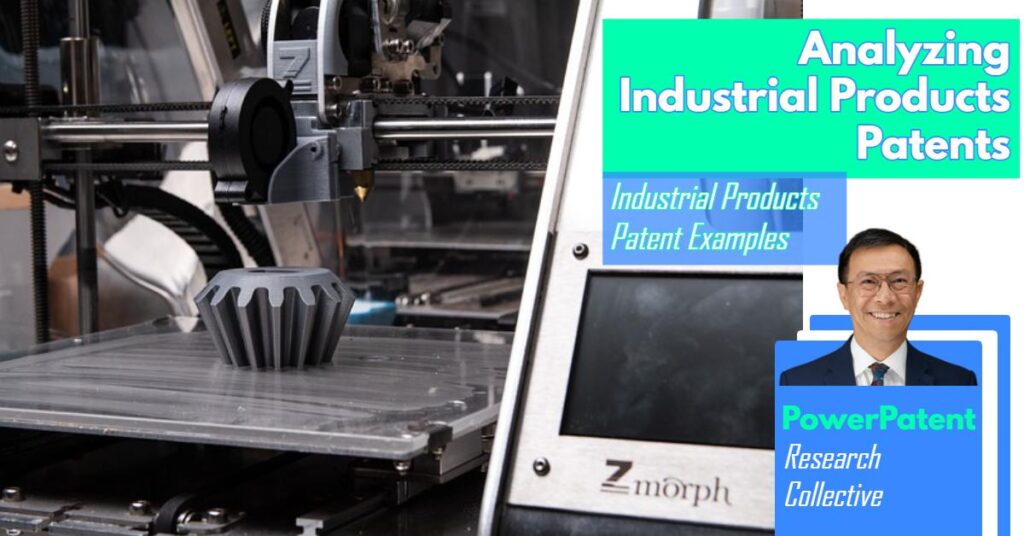 Automation, robotics and digital design are all important trends in industrial product development. These technologies are revolutionizing the way we live and work. These technologies can increase productivity and reduce costs. This is particularly true for high-tech businesses that specialize on the production and distribution of high tech products.
3D printing
Many key players are looking at the potential benefits of additive manufacturing in product development. These technologies increase production speed and lower the chance of making mistakes. These technologies also allow for the creation of unique products. 3D printing will be a growing market player.
The rising demand for personalized products in mass production is driving the 3D printing market. This allows companies to create and produce products that are tailored to customers' needs. It also increases the efficiency of manufacturing.
It is important to remember the limitations of 3D printing's production process. It is possible to print all kinds of parts using 3D printing. This includes functional prototypes, complex geometries, and lightweight materials.
The market is growing rapidly, especially in Asia Pacific where rapid urbanization and improved manufacturing are driving the demand for three-dimensional printers. Asia Pacific is expected to experience the highest CAGR over the forecast period.
Many of the world's top manufacturers of healthcare equipment and consumer electronics are also located in the Asia Pacific. The automotive industry is also rapidly moving to electric vehicles. 3D printing plays an important role in this transition.
3D printing is gaining popularity, but there are still no standards for the materials used. This can lead to inconsistent results and inconsistent reproducibility. Manufacturers are investing substantial amounts to create these standards.
3D printing is rapidly evolving into a multi-faceted industry with many more applications and industries. It is a crucial tool for prototyping and design. It is also being integrated into every stage of product development.
Digital Design
Digital design encompasses many design skills. It is a vast field. It is important to be familiar with the fundamentals of digital design in order to maximize the benefits of your project.
The digital design process has many facets, including wireframing and prototyping as well as development. Each one has its merits.
You can create a prototype of your digital product that is low-fidelity and then test it before you start production. Wireframing allows you to create a rough picture of the product architecture. Your developers can then turn this blueprint into a digital design.
When designing your digital product, make sure you consider industry standards. Standardization makes it easier to compare products.
It's a smart idea to look into the portfolio and brands of digital designers before you hire them. You should invest in a designer who can handle the many responsibilities that come with a design project.
You can also find many free resources online that will help you find the right designer for your needs. You should look for designers who are able to demonstrate a working knowledge in digital design and can recommend a great tech stack.
It is crucial to use the right tools and technologies in order to ensure the success of your project. You can avoid common pitfalls by creating a well-organized workflow. It is important to think about customer behavior, accessibility, and privacy, as well as sustainability.
Before you start any project, be sure to have a clear understanding of your problem. This can be done by a good marketing team. A good team is key to any project's success.
Robots
Over the past two years, robotics has seen a strong increase in growth. The value of industrial robots has been demonstrated in many industries. The most popular uses are in manufacturing, logistics, warehouses, food, beverage, and logistics. They are also used in mobile applications such as construction and agriculture.
Robots are getting smarter and more efficient. Technology advancements are responsible for this. Robotic systems that use AI, machine learning, and sensors for advanced tasks are called advanced robotics.
Another trend is the rise in customized solutions. Companies are developing custom robotic software and hardware to meet their specific needs.
The Internet of Things (IoT), a great example of technological innovation, makes it possible to connect robots with the data center. These devices can gather and process real-time information, which can help improve efficiency and streamline operations.
Many start-ups offer robot OSs that are not tied to vendors. These companies also aim to simplify programming.
Open-source software is another great way to make robots more manageable and easier to integrate. It is also possible to save money by using an open-source robot system.
The robotics market will grow exponentially over the next decade. The market will fragment as the demand increases.
Companies must be involved in shaping the technological landscape, regardless of the industry's future direction. Companies that succeed will be able to offer the best features at the lowest price while remaining customer-centric and relevant will be successful.
The robotics industry will face many challenges as it matures. New threats are emerging in addition to the usual concerns. Cyberattacks and state-sanctioned attacks can lead to liability and damage.
Automation
Automation of industrial products is a rapidly growing trend. Automation is a technology that allows factories to operate more efficiently and effectively. Automating manufacturing processes can improve efficiency, reduce downtime and increase the quality of the finished product.
The economy has forced manufacturers to use more efficient and productive techniques in recent years. The market for industrial automation products is expected to grow due to rising demand.
Despite its rapid growth, there are still some issues facing the industry. The implementation costs and returns of automation equipment must be balanced by the companies that supply it. Manufacturers must devise a strategy to maximize their production technology while being flexible to new developments.
A mobile app can be used to order equipment for a beer company, for example. The system will be programmed for a particular job. This will enable the company to keep inventory turns while avoiding slow-selling lines.
Industrial automation also increases a company's ability to adapt to changing production needs. Predictive maintenance systems allow manufacturers to identify potential failure areas in advance and prevent costly malfunctions.
Reliability can also be improved by automating industrial products. Companies can monitor the performance of different components in real-time to detect potential problems before they lead to a major failure. A manufacturer can make sure that their facilities are reliable by using the most current automation technologies.
The automation of industrial products has also been facilitated by the increasing use of cloud technology. These technologies enable flexible and scalable renting of robotics. Manufacturers don't need to purchase expensive cages. Instead, they can use cobots which are fast and can be deployed as needed.
The Throwaway Culture of the Past is Coming To An End
The plastics industry started selling disposable products in the 1950s. Within six months, most purchases were thrown away by consumers. This led to the rise of the "throwaway" lifestyle.
A throwaway culture wasn't a common way of life until the last decade of the 20th century. People were required to look after their possessions, and they also enjoyed expensive clothing.
Globalization, mass production, and transport have all revolutionized consumer goods in the 20th century. Consumer culture was born from the abundance of products. It was costly for the environment and wallet.
Advertisers introduced new, less expensive, and more convenient products to promote the "throwaway" lifestyle. Advertisers claimed that disposable products would make people happier.
These products were also manufactured using a technique known as planned obsolescence, which is a way of making products that are not meant to last. Planned obsolescence does not represent a plot to move the economy, but a marketing strategy to increase sales.
The average American today produces approximately 1,600 pounds of waste per year. Packaging accounts for about 30%.
There is a way around this. There are alternatives to throwing out goods. It helps to increase thrift's value by providing skilled volunteers and the tools necessary to fix goods.
Recycling and other environmentally-friendly practices are also possible. It will however require new regulations to ensure that goods can be repaired.
The economy will grow, which will increase the need to purchase and create new products. This will not be the end of throwaway living, but it will change.
Because of industry convergence and leapfrogging technologies, companies are being forced into examining how they protect and exploit their intellectual capital. Companies can reduce risk and speed up time to market by licensing intellectual assets. It is vital to protect intellectual property from infringement. Innovation is key.
Powerpatent
Industrial products allow companies to do more with less, which means less power, less footprint, and lower costs. Despite the diversity of the industry, the IP challenges are the same. Our multidisciplinary team views intellectual property as a competitive, business, and financial asset that must be protected, managed, and enforced to its maximum value.
Companies are being forced to look closely at how they exploit and protect their intellectual capital because of industry convergence and leapfrogging technology. The purchase, sale, and licensing of intellectual assets can help reduce risk, speed time-to-market, and give companies a competitive edge. Protecting intellectual property against infringement is crucial. Leveraging innovation is the key.
Our expertise spans many sectors. A few examples include:
Machinery for agriculture
Construction, mining, and other heavy equipment
Fluid control equipment, pumps and seals
Equipment for foodservice and retail.
Lighting and other fixtures
Containers and packaging
Rubber and plastic products
We have assembled a multidisciplinary team that includes technical professionals and attorneys with industry and academic experience in areas like chemical engineering, aeronautics, and industrial and systems engineering. The team integrates across all IP functions including patent prosecution (the team also includes ex-patent examiners from the United States), licensing and transactional support as well as litigation in all venues and overall IP strategy.