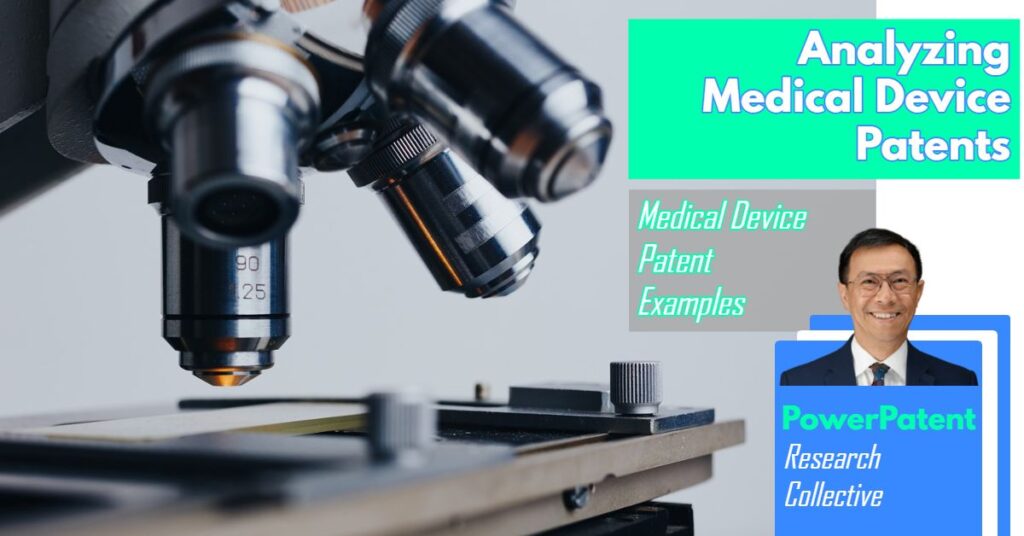 The medical device industry is constantly innovating. There is always a medical device patent with huge commercial potential that can be filed.
Patent Considerations
Let's be clear from the beginning: innovation in medical devices is very similar to technological innovation. So, all principles regarding intellectual property are applicable to a technology startup. The same strategies can be used to protect IP for medical devices as for technology startups.
Medical device patents, however, are different from other technology patents. It is important to understand the distinction between patent novelty (or commercial novelty) when patenting medical devices. Patent novelty only refers to the invention's first usage, while commercial novelty concerns the transition from research and development to commercialization. Although a medical device might be considered to be commercially innovative, it is not patentable. Patentability requires that medical devices be both novel and inventive.
There are several things to remember when considering patents for medical-software.
Patentability requires novelty and non-obviousness. This means that the invention must be not obvious to someone with ordinary skills in the field. It also means that it cannot be described in the prior art.
Patentability requires that the software be usable. Software must have a clear and significant use in the medical field.
Claiming: A medical software patent application must contain claims that clearly and narrowly describe the invention. However, the claims should also be broad enough to encompass the entire scope of the invention.
Prior art search: To ensure that your software is unique and not obvious, it's essential to do a thorough search of the prior art.
Software Description: To make it easier for the patent office to understand the invention and its novelty, the patent application must be clearly and concisely described.
Technical Expertise: To navigate the complex world of patenting medical technology, it is important to speak with a patent agent or attorney who has technical knowledge in this field.
Compliance: Software must comply with all applicable regulations and standards, such as FDA, CE Mark, and other regulatory bodies.
Alice Test: As I have previously explained, it is important to think about the Alice test and its impact on patentability.
Medical device inventions involving software are subject to the Alice test. These are some considerations when patenting medical device software:
Is the invention an abstract idea or a method of organizing human activity? Alice states that an invention that is merely an abstract idea (e.g., a method for organizing human activity or fundamental economic practice) is not eligible to be patented. A method for diagnosing a disease by using a set if symptoms that have been used in medicine for decades would be an example of an abstract idea not eligible for a patent.
Does the invention have a greater value than an abstract idea? Patent-eligible inventions are those that have more in common with abstract ideas. A specific application of medical software, for example, that uses artificial intelligence to analyze images in a novel and non-obvious manner, may be considered patent-eligible.
Does the invention have a particular practical application? Alice ruled that abstract ideas cannot be made patentable by simply being implemented on a computer or using technology. It is therefore important to explain how the invention is related to a specific practical application. For example, how software can improve the diagnosis or treatment for a particular medical condition.
Does the invention have to be tied to specific hardware or software Alice ruled that abstract ideas cannot be made patentable by being linked to specific hardware or software. It is therefore important to explain how the invention is linked to specific hardware or software.
Is the invention new and not-obvious? Patentability requires that the invention be original and not be obvious. It is essential to do a prior art search. You should also consult a patent agent or agent with experience in medical software.
To help navigate these complicated considerations and ensure the strength of the company's patent applications, it is important to speak with a licensed patent agent or attorney who has worked in the medical software/technology space.
FDA Definition of a Medical Device
Section 201(h), Federal Food, Drug, and Cosmetic Act, 21 U.S.C. 321(h)(1), defines a medical device as:
"An instrument, device, implement, machine or contrivance, as well as an in vitro reagent or another similar or related article that is: recognized by the United States Pharmacopoeia or the official National Formulary. It is intended for use in diagnosing disease or other conditions or in the treatment, mitigation, treatment or prevention of such diseases in man or animals. It is not dependent on being metabolized to achieve any of its primary purposes.
These requirements will ensure that the product is regulated by FDA as a medical device. It is also subject to all laws, regulations, and restrictions of FDA before, during and after it is used or sold in the United States.
Medical devices can be anything from simple hospital gowns or tongue depressors to more sophisticated programmable pacemakers and robotic surgical systems. The Medical Device Product Classification Database includes over 6,000 medical device products that are regulated under FDA's Center for Medical Devices and Radiological Health. Each type is listed along with its class.
Federal regulations, such as the Code of Federal Regulations Title 21, establish the requirements for CDRH approval and clearance of devices that are sold in the United States.
Examples of Medical Device Patents
Medical devices patents can be covered in many ways. They may include surgical tools and equipment, as well as medical treatment methods or devices. They may also cover information technology used in health care such as software that manages hospitals or distributes care. Other patent-protected medical devices include apps and software that allow patients to monitor and respond to treatment.
Pill dispensers can be used to dispense vitamins, drugs and supplements. Pill dispensers can hold different doses. Four dispensers can be used on different days each week. The dispenser can be refilled every other week, and an electronic display indicates when it is time to take your dose.
Another example of a medical device patent was Cholestech's assay system. It was used to measure cholesterol-associated lipoproteins. These devices are an example invention that has revolutionized medicine.
Software As Medical Patents
Software patents are exploding, especially in the United States. But, software Patents often have a connection with other industries such as Blockchain and Fintech Patents and AI Patents, Electronics patents.
If your software performs similar functions to a medical device, then here are some things you should know:
FDA Definition for a Software Medical Device
The FDA can refer to software functions that include " Software As a Medical Device" and "Software in a Medical Device" (SiMD). This is software that is integral (embedded in a) a medical device. Software can only be classified as a medical device when it meets one or more of these criteria.
It must be used in diagnosing and treating patients.
It must not be designed to alter the structure or function of the body.
Software that was specifically designed for healthcare professionals (e.g., those who are trained to treat patients or use hospitals to manage patient data) would be subject to FDA regulatory review.
Mobile App Medical Device App Patenting and Regulatory Considerations
The FDA's current oversight focuses more on the functionality of the software than the platform. It applies its regulatory oversight for medical devices that have functionality that may pose a threat to patient safety. The FDA has examined the following examples:
Software functions that assist patients with diagnosed mental disorders such as depression, anxiety, post-traumatic stress disorder (PTSD), and others. By providing "Skill of the Day", an audio message or behavioral technique that the user can access to help them cope with anxiety.
Software functions that provide periodic reminders, motivational advice, and education to patients in recovery from addiction or smokers who wish to quit.
Software that uses GPS location data to notify asthmatics of high-risk areas (substance abusers) or potential environmental conditions that may cause symptoms.
Software that encourages patients to exercise at their own home using video and other games.
Software functions allow users to select which drug or herb they want to take at the same time. They provide information on interactions and a summary of any reported interaction.
Software functions that consider patient characteristics such as gender, age and risk factors to provide patient-specific counseling, screening and prevention recommendations from well-respected and respected authorities.
Software functions that make use of a list common symptoms and signs to advise about when to visit a doctor and what next.
Software functions that allow users to use a questionnaire to determine their symptoms and make recommendations on the best healthcare facility.
These apps enable users to make pre-specified nurse or emergency calls via broadband or cell phone technology.
Apps that enable patients and caregivers to send out emergency messages to first responders using mobile phones.
Software that tracks medication and gives reminders according to user preferences. This software can help improve medication adherence.
Software functions that allow patients to access their health information. This includes historical trending, comparisons of vital sign (e.g. Body temperature, heart rate and blood pressure.
Software functions that show trends in personal healthcare incidents (e.g. Hospitalization rates and alert notification rates.
Software functions enable users to enter or track blood pressure data electronically or manually, to share it by e-mail, track and trend it, or upload it to an electronic health record.
Mobile apps that track and remind users about their oral health, or to track people suffering from gum disease.
Mobile apps that provide guidance and tools to prediabetes patients.
These apps allow users to display images or other messages on their smartphones. This is useful for substance abusers looking to stop addictive behavior.
Software functions that provide drug interaction information and safety information (side effect and drug interactions, active ingredients, active ingredient, active component) in a report based on demographic data (age, gender), current diagnosis (current medication), and clinical information.
Software functions that enable the surgeon to determine intraocular lens powers and the axis for implantation. This information is generated from the surgeon's inputs, such as expected surgically induced astigmatism, patient's axial length, and preoperative corneal astigmatism. ).
Software, which is usually mobile apps converts a mobile platform to a regulated medical device.
Software that connects to a mobile platform using a sensor or lead in order to measure and display electrical signal from the heart (electrocardiograph, ECG).
Software that attaches a sensor to the mobile platform to record, analyze and view eye movements in order to diagnose balance disorders.
Software that gathers information about potential donors and sends it to a blood collection facility. This software can determine if a donor qualifies to collect blood or other components.
Software that connects with an existing device type to control its operation, function or energy source.
Software that disables or alters the functions of an Infusion Pump
Software to control the inflation or deflation a blood pressure cuff.
Software that calibrates hearing aids, assesses sound intensity characteristics, and evaluates electroacoustic frequency.
What does this all mean for Medical Device Patents That Are Software in Nature?
SaaS founders need to be aware of the compliance risks that medical devices pose. Data breaches pose the greatest threat.
Data breaches pose a serious risk to your patients and your intellectual property as well as trade secrets. There are strict regulations for medical devices that can contain sensitive patient data. This data could have disastrous consequences if it isn't protected.
SaaS companies who develop medical devices need to take extra precautions in protecting their products.
Claims in Medical Device Patent Applications
Patent claims form an integral part any patent. This explains exactly what invention is being claimed and how protection is needed. These are the only parts of an application that can determine the patentee's exclusive rights. These are the most important part a patent application.
When you apply for a patent on medical devices, it is important that your claims are accurate. It is impossible to claim that your device does anything new. It's a smart idea to seek out medical experts in other fields so that your claim is unique. This will allow you to avoid filing too many claims with your first filing. To increase your chances of having your patent approved, you can reduce the scope of your first claims. The patent examiner can also look for similar prior art to your invention.
The claims can include methods of using medical devices. You can include in the claim the operation that the medical device is capable performing. This will protect your claims from being misinterpreted or rejected by the patent office.
Properly written patent claims will ensure that your invention is protected. You must ensure that claims are properly formatted. You must accurately write patent claims.
How to Prepare for a Medical Patent Interview with a Patent Examiner
A patent examiner is a person responsible for validating a patent and determining whether a claim is valid.
A patent examiner has the job of reviewing each application and deciding whether to grant patents for specific inventions. Patent examiners usually focus on one industry or area, such as pharmaceuticals or mechanical engineering. All patent examiner positions are with the U.S. Patent and Trademark Office. This is part the Federal Government.
A patent examiner is assigned for the review of the application to ensure compliance with formal requirements. After reviewing the application, the examiner investigates whether there is any prior art that may be relevant and negotiates the claim scope with the applicant. The examiner will determine if the patent is valid in any other jurisdictions.
Preparing for an interview is essential in medical device patenting. Send the examiner copies and any proposed amendments to claim or specification. You should also send any references you wish to be discussed during the interview. This will enable the examiner spend more time on your patent. If you want your patent to cover medical devices, it is essential to be clear about its scope.
A medical device that is to be patentable must also have been approved by FDA and undergo clinical trials. FDA requires that all devices be thoroughly inspected. Patent claims should be sufficiently broad to prevent copying and design-arounds. Patents protect the product's design, function, manufacturing process and protection from copying or modification by others.
Interviews with patent examiners can be conducted via telephone, video conference, or in person at the USPTO. Patent applicants have the opportunity to discuss their invention's novelty and significance in interviews. Interviewers will also discuss rejections and ambiguities in the patent application. If conducted properly, the interview will benefit both parties and could lead to the allowance or rejection.
The Advantages of Provisional Patents for Medical Devices
When planning a patent strategy, a medical device manufacturer should consider the location of manufacturing and marketing activities. Before filing a U.S. Patent Application, a medical device manufacturer must file a placeholder or provisional application. This allows the company's medical device to be protected during its development.
Medical device innovators may not know which countries are best for licensing and national distribution. A provisional patent allows them the opportunity to slowly build a global patent portfolio while monitoring infringers and increasing product awareness in local markets.
Patents can be granted by the USPTO for medical devices. Patents can only be granted for new, useful and not-obvious inventions. If you think your medical device qualifies for patent protection, it is worth conducting a thorough prior art search.
Provisional patents are advantageous because they protect the invention while it is granted a full patent. Once the patent has been issued, you can sell your rights to another person. This allows you to recover some funds that you have spent on developing the medical device. The technology can also be licensed to third parties who have no commercial interest.
It has a significant impact on healthcare delivery. It generates significant income. Patents are essential as the US medical devices industry is worth over $70 billion annually. If your idea is viable and meets investors' expectations, it can be successful.
Patents for Medical Devices
While small entities and micro-entities might be eligible for patents on medical device inventions, there are rules.
The Leahy Smith America Invents Act was one of the laws that established the patent system. Many new changes were also made by it. One of the changes was the creation a micro-entity status. The new status allows applicants to save 75% when filing, searching, examining, and paying issuance fees for patent applications. Not claiming that you are a small company is a bad idea is important. Your rights to your patent could be affected by delays in the process.
A small entity is one that has fewer than 500 employees or is a non-profit. Qualifying entities can save 75% by identifying themselves as a micro- or small entity. A small entity applicant must prove that they are one or the other. Otherwise, severe penalties could be imposed including denial of patent.
Patenting AI Software For Medical Devices
Patents on medical device software that uses AI are becoming more common. The US Patent and Trademark Office recently released a report on AI. According to the report, AI-based patents nearly doubled in numbers between 2002 and 2018. AI-based cancer diagnostics were granted a patent in 2018.
Software is rapidly gaining popularity and has been a lucrative medical device. This is often due in large part to the use of innovative software technology, such as machine learning algorithms and artificial intelligence. These inventions are often lifesaving and warrant intellectual property protections. Patents protect these innovations as well as the software they are based on.
Requirements for Patenting AI Medical Devices
Software to aid in medical treatment is becoming an integral part of the healthcare system. This includes computer-assisted surgery and digital therapy. This field is seeing an increase in the use of AI-based algorithms and advanced medical hardware. This has resulted in a rise of patent applications to protect their inventions.
Patents are required for AI-based medical devices to protect your invention from unauthorized use. These devices fall under the purview of the US Patent Office and US government. Patent protection is only available to medical devices that are unique and different from the prior art. It must serve a specific purpose. It must be original, ornamental, and not identical to any prior art.
Examples and Types Of AI Medical Device Patents
There are many types of medical devices and patent applications. They generally fall within three distinct categories:
Utility patent Also known as a generic or non-provisional patent. Utility patents are concerned primarily with the operation of the device. The utility patent is responsible for 90% of all U.S. government Patents. It covers inventions of useful products, processes or technologies.
Provisional Patent: This patent will be granted to the first person who files for it. You can keep your place in line up until you file for either a provisional or utility patent. One year is allowed for a provisional medical device patent. Your provisional medical device patent expires after one year.
Design patent This patent covers the design of your medical device. Design patents are for a unique, original, or ornamental design of a medical instrument. This could include the design of the device's shape, user interface and touchscreen.
AI software can be used to improve diagnosis and treatment. A patent describes an algorithm for monitoring heart function via neural network analysis. This technique analyzes electrocardiograph data in order to detect changes in patient's heart function.
Another medical invention worth patenting is a technology that monitors blood sugar levels. The technology behind the GlucoScanner monitors blood sugar levels via a network of external sensors. Other medical inventors could use this concept to improve their products.
A patent for AI software is different from a drug patent. Before a drug patent can be granted, it must pass rigorous clinical trials. Generic drug manufacturers might be able obtain patent protection for AI medical device. Generic drug manufacturers can use patents to protect their inventions.
Applying for Patents on AI Medical Devices
Although AI-based medical devices are becoming more common, it can be difficult to obtain patents. Patents on AI medical devices don't have the right to override laws of nature or abstract ideas. Recently, the Supreme Court changed the meaning of this term and gave the Patent Office as well as Trial courts the ability to invalidate AI-based patents. Although this may make it harder for AI-based patents, it will provide some guidance for companies who want to protect their intellectual property.
AI-software for medical devices can be expensive and time-consuming. It is crucial to ensure that the software can be used with specific medical devices. The software development process is complex. These phases include research, development and testing. Finally, implementation. For AI software to function properly, it must be compatible with hardware.
To obtain a patent for a medical device, a skilled patent attorney will be required. An experienced medical device attorney can analyze any improvements, workarounds or non-obviousness. A patent attorney can help strengthen the patent application by helping to clarify the medical device aspects of many pharmaceutical, biotech and software inventions.
Companies that have created AI-based medical devices can get assistance from patent attorneys. It can be costly and difficult to enforce copyright in software code. A patent is more valuable than copyright in software codes. Healthcare companies should consider patenting software and applying for patents. As AI-powered medical devices continue to develop, the commercial value of software protection will increase.
Opportunities for AI and Digital Healthcare
In recent years, Artificial Intelligence has been a key component of healthcare. It promises to solve the hardest problem of all: finding the disease. These digital health innovations can have broad-reaching consequences. Patients might have faster access to the healthcare system. This could reduce the need for doctors, which could lead to lower healthcare costs.
AI and digital health apps can transform healthcare by improving the accuracy and efficiency of medical diagnosis, treatment, procedures, and other related processes. These are just a few examples of AI- and digital-health applications that have been used:
Medical imaging: AI algorithms can be used to analyze medical images such as CT scans and X-rays. This allows the diagnosis and treatment for conditions such as cancer and heart disease.
Electronic health records: AI is able to analyze electronic health records (EHRs) to detect potential health risks, track the progression of diseases, and develop personalized treatment plans.
AI can be used for clinical decision support. AI can give real-time guidance for doctors and other healthcare professionals while providing patient care. This will allow them to make better decisions.
Remote monitoring: AI-powered digital applications for health can remotely monitor patients with chronic conditions such as diabetes, heart disease, and COPD. This will allow them to manage their symptoms and avoid future problems.
Robotics and automation: AI-powered robotics can be used in surgeries as well as other medical procedures to improve precision and accuracy, and reduce the risk of complications.
Drug discovery: AI can help with large-scale data analysis in order to identify drug targets and predict the efficacy new compounds. This will speed up drug discovery.
Wearables and mobile health: AI-powered wearables are able to monitor vital signs, track physical activity, and remind you when it is time to take your medication.
Virtual assistants for healthcare: AI-powered virtual assistants can help patients schedule appointments, manage their medication, answer any questions about healthcare, and more.
AI promises incredible things. Many people don't realize they have serious health problems until it is too late. Screening is crucial. It can be difficult to find specialists so it is important to schedule an appointment for screening patients.
Imagine if AI-enabled software could be quickly screened for breast cancer at every doctor's office and pharmacy. Similar technology could be used to detect diabetes. Or cavities. It would be easier to get an appointment with a doctor if there were fewer patients who came in for checksups. Imagine doctors only treating patients who have a medical emergency.
Investor Confidence in AI Medical Devices
Investors are often more favorable to medical device companies because of the exclusivity granted by patent approval and FDA approval. Investors are motivated by four main reasons.
FDA approval: Medical devices must be approved before they can be sold or promoted in the United States. The FDA approval (or 510(k) is the premarket clearance process that assures that the device is safe for intended uses. Investors can be confident in FDA approval's exclusivity. This gives them the assurance that the device will have a clear path to market and they can compete with other companies.
Patent protection: Many medical devices have patent protection. Patent protection gives patent holders exclusive rights to the inventions. Patent protection can give medical device companies a competitive advantage. Patent protection ensures that no other company can copy the invention. It also allows for revenue streams from licensing and selling the patent.
High potential for returns: Medical device companies have the potential to generate high returns for investors due to their high research and development costs as well as the high barriers to entry to the market. These companies can charge high prices for their products, which can lead to strong revenue growth and high profits margins.
Demand is increasing: As the population ages and chronic diseases increase, so does the need for innovative and cost-effective healthcare solutions. This steady stream of returns can be a boon for investors, as well as a strong demand for medical devices.
These factors make medical device firms attractive investments. Investors need to be aware that there are potential risks such as fierce competition and regulatory changes.
IP considerations in software medical devices
Let's now discuss IP issues for medical device manufacturers.
IP usually includes trademarks, patents, copyrights, and trade secrets. These topics are crucial and should be considered carefully. Because we want to highlight the problems that poor planning and drafting can cause, we will be focusing on patents. Your patent application can be used as prior art against you if your design is not disclosed in a planned manner.
It is best to file your patent applications as soon as you can in order to get the earliest priority dates. This will allow you to communicate with investors, FDA consultants, prototyping companies and government agencies.
Any documents filed with any government agency, compliance documents, or other records could be made available to the public and considered disclosure to others. A one-year statute bar can be imposed on you if your invention is made public or made available to third parties.
Failure to file the application within the time limit could result in your inability to protect your invention.
FDA databases may include your FDA application information. These databases include DeNovo and PMA, 510k, FDA summaries and orders, FDA decisions, FDA summaries and documents about devices and products currently under FDA review. Freedom of Information Act requests can allow you to get more information about your application. It is crucial to patent your invention as soon possible.
You should be familiar with the FDA regulatory framework before patenting your medical device invention.
Software/SaaS applications should not mention the diagnosis or treatment of patients. You should indicate in your patent application that the description is for one embodiment only if this is the case. That way you have flexibility in subsequent discussions with the FDA if you want to avoid classification of your software/SaaS/software as a medical device. This allows you to decide whether you want to register with FDA or be subject to FDA oversight.
An experienced attorney can help you navigate the regulatory landscape, and ensure that you comply with all applicable laws. This area of law is constantly changing and can be confusing. We'll help you through the entire process, step-by-step.
Use Medical Device IP Rights to Get Funding
Medical device companies can raise funds by using their IP assets. This requires creativity, determination, as well as a strong entrepreneurial spirit. It may surprise you to learn that intellectual property can be monetized to raise funds. There are many ways to do this.
First, you need to determine if anyone else holds patent rights to your medical device idea. If this is the case, it may make it difficult to continue working on your project. In such cases, it is a smart move to get legal counsel. Trade secrets can also be used to protect medical device ideas and patents.
Patents for medical devices protect your investment in research-and-development. These rights are vital for small producers to prevent being overtaken by cheaper copies made by large corporations. These threats can be avoided by protecting your intellectual property and brand. Patents protect your product and let you make a profit without having to worry about it being copied.
Medical devices are expensive and time-consuming. To demonstrate safety and effectiveness, medical devices are more complicated than other products. These devices require a different IP protection strategy than other products. While speed is important for many product categories, medical device IP protection needs strategic planning. This will make it easier to obtain stronger and more cost-effective IP rights.
Your IP strategy for a medical device company should be guided by your business goals. You should select routes that protect intellectual property that are compatible with your company's objectives. If your company intends to sell, your IP assets can be used for your exit strategy.
The regulatory path of a medical device company is one of the most important factors. This integration requires other strategic elements to be considered, such as reimbursement and legal domains. Before you can develop a medical device that is based on your original idea, it is crucial to understand the regulatory and economic contexts in each country. This will allow you to estimate the cost and timeframe of each stage of the development.
Communication skills are crucial to the success and sustainability of your medical device. This applies to both payers and innovators. It is important to understand the benefits of your product for the healthcare industry and the payer community. These factors will assist you in developing an IP strategy that maximizes your chances of success.
To expand its market reach, a company can obtain patents for medical devices. This will allow it to protect its intellectual property and increase its market share. This can increase investor confidence and help secure investment. It is crucial to find the right IP partner to protect your company's IP. Diversifying their patent portfolio is a smart idea for AI medical devices companies in order to protect their invention. They may seek patent protection for the algorithm as well as the interface. This will give them greater protection for their AI-based medical device.
When evaluating patent applications for medical devices, it is crucial for patent applicants and medical companies to be able to comprehend the intellectual property landscape. An IP landscape is a comprehensive analysis of all patents in use, and any practices within a specific technical area. This gives information about the legal validity and could uncover potential areas for innovation.
How can a general counsel help medical device companies reduce their patent costs
An application for a patent on a medical device can be filed for thousands of dollars. This includes the costs of attorney's fees, time, and drawing as well as answering patent examiners' queries. These expenses can quickly add up for medical device companies, so they might consider lowering their patent costs.
While patents for medical devices are expensive, there could be significant benefits. A successful claim can result in a verdict, or recurring revenue through licensing. Patents can be used to displace a competitor's business and to transfer your profits to yourself. Even though patent litigation is expensive, there are downsides.
Patents for medical devices are essential in protecting companies' investment in research and innovation. These protections are crucial for small manufacturers, who could be forced to use cheaper alternatives if the patents expire. Patents can be used to protect the intellectual property of a company, and prevent it from being copied or reverse engineered. This can lead to a decrease in market share and profitability.
Companies can gain an edge in the rapidly-growing medical sector by patenting medical devices. Companies can also benefit from inventions that aren't commercially possible without a patent. When filing a patent application for a medical device, there are certain guidelines. The invention must be completely new. It cannot be disclosed in the prior art. It must be unique and superior to any other innovations.
To bypass regulatory approvals, companies can also use patents for medical devices. Patents can be used by medical device companies to lower their costs. They can improve the quality and safety of medical care for millions around the globe. These innovations may not always be available or accessible for all who need them. The United States has a system of regulating innovation that balances safety- and efficacy concerns with commercial interests.
Patenting medical devices requires specialized legal knowledge and expertise. It can also be costly and time-consuming. A patent attorney can help medical device companies navigate the complicated patent system and get their inventions patented as quickly as possible.
Considerations for Medical Devices: Offensive and Defensive Patenting
Defensive patenting refers to the process of obtaining patents for inventions in order to stop others from patenting them or potentially suing you for infringement. This could include patenting new technologies or methods they have created for medical device companies. A medical device company may seek patents for a device they have developed to protect it from being copied by others.
On the other hand, offensive patenting is when patents are obtained with the intent of being used against others. This could include patenting technologies or methods that might be used in their space by other medical device companies. A medical device company may seek patents for a method they have developed to protect their business from being copied by others.
Powerpatent
The medical device team at Powerpatent is well-tuned to the latest developments in the field. We work effectively with our client's teams, including inventors, executives, and in-house counsel, to provide efficient counsel on IP strategy, deal negotiation, and other corporate strategic goals.
Medical treatments are being revolutionized by innovation. In medical device product development, smart technologies that combine engineering and biology are becoming more common. Companies innovating in this area need a comprehensive IP strategy.
Our team assists medical device clients with the interaction between the FDA approval process and the patent process. Our team assists clients in developing a product strategy that is both innovative and cost-effective. We coordinate claims made in FDA filings with claims made in patent applications. We also understand the importance of product lifecycle management when developing an IP strategy. We work with clients to get patents that are optimized for product life cycles.
We have the technical expertise medical device clients require in all scientific and technological disciplines. This includes biomedical engineering, mechanical and materials science engineering, and polymer and organic chemical chemistry. We work in diverse areas, including:
Cardiovascular devices (including catheters, stents, and other devices)
Cardiac rhythm treatment methods
Defibrillators and pacemakers
Peripheral vascular devices
Neurovascular treatment methods
Devices to preserve neural pathways
Syringes, needle assemblies
Auto-injection devices
Surgical gloves
Inhalers
Insulin delivery devices
Tracheostomy tubes
Cervical caps
Treatments for impotence and incontinence
Circadian phase modification
Supports for surgery
Diagnostic systems
Diagnostic kits and reagents
Instruments for hemomatology
Instruments for measuring sleep quality
Our expertise in representing clients of medical devices includes:
Procuring and drafting patent applications
Interviews with patent examiners
Negotiating licenses
Enforcement of patent rights in ITC litigation and district court
Assisting in contested post-grant proceedings before the PTAB
Provide opinions on patentability, validity, and infringement
Establishing company-wide IP guidelines
Conducting IP audits
Conducting IP due diligence investigations
Valuation of IP
International protection strategy