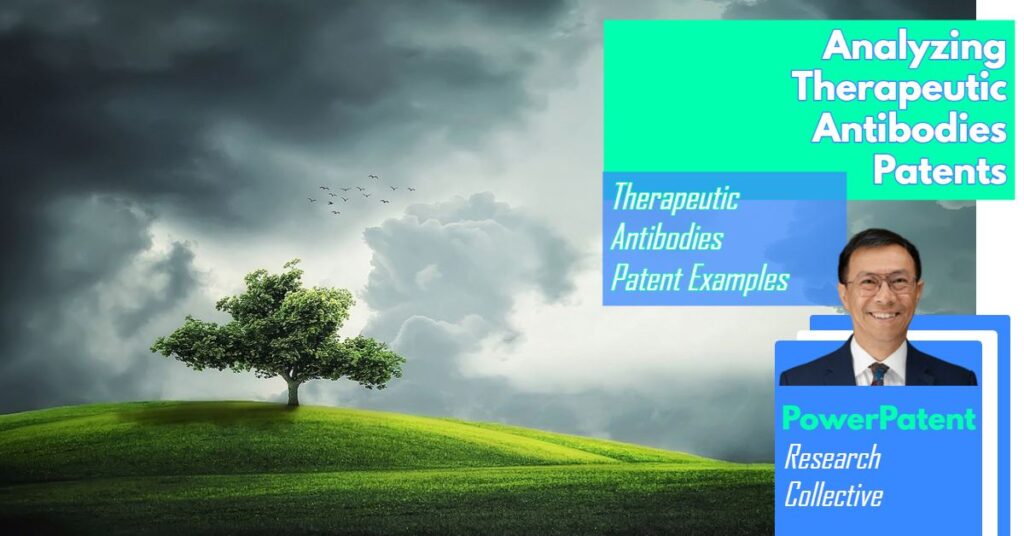 Over the years, there has been an increase in demand for Therapeutic Antibodies. Market growth is being driven by the increasing prevalence of autoimmune disorders, personalized medicine, as well as the rising popularity of monoclonal antibody therapies.
Monoclonal Antibodies
Monoclonal therapeutic antibody monoclonal therapy is an emerging class of therapeutics with the potential to revolutionize the treatment of many conditions. They can target specific antigens within tumor cells. This results in inhibition of tumor growth and destruction. The US FDA approved therapeutic molecular antibodies in 1986. This class of drugs has been a major player in biopharmaceuticals.
By 2019, the therapeutic monoclonal antibody market will have grown to $150 billion. Large molecules of antibodies form four peptide chain molecule. Interchain disulfide bonds bind them together. Their aggregation can be affected by their amino acid composition and stability as well as other external and intrinsic factors.
Many new strategies and formats of antibodies have been developed through recent advances in antibody research. These include immunomodulators and bispecific mAbs. To enhance ADCC, new technological advances are being made.
The treatment of many cancers and chronic inflammation diseases has been made possible by therapeutic antibodies. This class of drugs is highly promising and has great potential for further development. The US Food and Drug Administration has approved 79 therapeutic mAbs.
This medicine's effectiveness and high specificity are the reasons for their rapid growth. They can be used in a variety of therapeutic applications and have seen a significant increase in their effectiveness. These molecules have low adverse effects, which is a major advantage. They can be used as therapeutic tools, but the unique sequences made of antibodies allow for engineering them to suit a wide range of uses.
Over the past three decades, antibody engineering has advanced. Technologies such as the hybridoma, phage display and strategic mutation technologies have significantly enhanced basic research and allowed for the successful translations of mAbs to clinical trials. Scientists are increasingly focusing on transgenic animals as a means to develop mAb drugs.
Global therapeutic monoclonal antibodies market is expected to reach US$300 billion by 2025. It is expected that therapeutic monoclonal antibodies will continue to grow in clinical use as the market grows.
Personalized Medicine
In the past few years, the therapeutic antibody market has seen rapid growth. The role of antibodies-based therapies in treating a variety of medical conditions is increasing with the development of precision medicine and a highly personalized medicine paradigm.
The treatment of a variety of human diseases with therapeutic antibodies includes cancer and autoimmune disorders. This market is expected to grow with the global therapeutic monoclonal antibodies (MAb) market forecast to reach US$115.2 million in 2018.
Antibodies play an important role in the immune system. They help kill and neutralize infected cells. They also play an important role in growth factor-induced signalsing. Because of their high affinity, many mAbs can be used to treat oncology, infectious and autoimmune diseases.
Advanced antibody engineering techniques have greatly improved the development of therapeutic antibodies over the past several decades. These technologies include CAR-T cell technology and phage display. These methods allow for the creation of antibodies that can be used to treat multiple medical conditions.
In vitro screening method Phage display allows for the selection of affinity variants that have a wide range of affinity. The fusion of phage coat proteins with library proteins facilitates this process. It also contains diverse exogenous genes that allow for identification of specific phage binding proteins.
Phage display is a useful tool that has many benefits, but it only has a short life span. Academic institutions should encourage the development of phage-based antibodies in the future.
Major technological advancements have made antibody drug discovery more efficient and faster over the past two decades. Opportunities for mAb therapies have been further expanded by the emergence of fully human antibody. Biologics accounted for eight of the top ten most popular drugs by the end of 2018.
Therapeutic antibodies have a high affinity. This is essential for their ability to kill infected cells as well as bind to their target. Antibody drugs are also safe to administer because they have low immunogenicity.
Researchers are creating new therapeutic biologics as the demand for better therapeutic agents increases. These products are targeted for specific populations and don't require large-scale manufacturing. These products offer greater clinical precision and less side effects.
An increasing prevalence of autoimmune disorders
Autoimmune diseases are conditions that result from a malfunctioning immune system. These diseases can affect many organs. These disorders can lead to weight loss, fatigue, and dizziness. Organic medications can often be used to treat many of these conditions. These diseases are not yet understood. Scientists believe they are caused either by environmental or genetic factors.
Autoimmune disorders are characterized by inflammation. By mistake, the immune system attacks healthy cells. Type 1 Diabetes, Multiple Sclerosis and Psoriasis are some of the most common autoimmune diseases.
Research and development in this area is increasing due to an increase in the prevalence of autoimmune disease. New products are encouraged by government initiatives. This opens up lucrative opportunities on the market.
The market for autoimmune disease diagnostics is expected to grow due to increased awareness among patients about autoimmune diseases. The global market is expected to grow due to rising healthcare spending.
Many market leaders are investing in research-and-development programs. These companies have developed innovative products and are now implementing mergers. The market for autoimmune disease diagnosis is also booming because of technological advances in medical science.
Asia Pacific will lead the market for autoimmune disease diagnosis in the next few years. The market will be supported by a number of government initiatives to improve the regional healthcare infrastructure. The market is also being impacted by the increasing number of elderly patients.
In 2014, Europe accounted for the largest market share in the diagnosis of autoimmune diseases. This is due to the increased awareness of autoimmune disease among patients. There is a growing demand for quicker diagnostics due to the increasing number of patients.
The increasing incidence of autoimmune diseases worldwide and the improvement in laboratory techniques are driving the market for autoimmune disease diagnosis. The market will also benefit from partnerships between doctors and clinical labs.
Quest Diagnostics Incorporated, Bio Rad Laboratories, Inc., Siemens Healthcare Private Limited, Exagen Inc., and Progentec Diagnostics, Inc. are key players in the autoimmune disease diagnostic market.
Major Factors That Fuel Market Growth
In 2018, the global therapeutic monoclonal antibody market (mAbs) was valued at US$115.2 million. The market is forecast to grow at 13.2% CAGR during the forecast period.
The market can be segmented according to application, source, or geography. The market segment by application includes cancers, autoimmune diseases, and other applications. The markets can be divided by geography into North America and Europe, Asia Pacific, Latin America, and Asia Pacific.
The therapeutic antibody market has seen rapid growth in recent years. The market has experienced a rapid growth in funding for research, product approvals and the acceleration of the development of biotherapeutics. Monoclonal antibody development comes with high risks. The market will face many challenges in the future. The market will be influenced positively by the increasing demand for biosimilars as well as improved reimbursement policies for health care.
Due to rising incidences of rheumatoid and inflammatory bowel diseases, the global market for autoimmune diseases is expected to expand. Market growth is expected to be influenced by the increasing prevalence of chronic diseases. The market will also be impacted by the growing geriatric population as well as increased government spending on chronic disease treatment.
Due to the rise in unmet medical needs across different countries, therapeutic antibodies will also be more prominent in the future. A variety of autoimmune diseases are being treated with antibody therapy.
Humanized monoclonal antibodies are poised for a major surge in future. Many companies have begun humanizing mAbs in order to increase clinical efficacy, patient tolerance, and overall patient safety. The market is expected to grow due to increased research funding and the increasing number of treatments.
The past has also seen a significant growth in chimeric mAbs. For various purposes, regulatory authorities have approved chimeric mAbs. There are several chimeric mAbs currently being used in clinical practice, including nivolumab and durvalumab. These mAbs can be used to treat a variety of autoimmune conditions.
The growing interest in therapeutic monoclonal antibodies therapy by pharmaceutical companies has fueled this market. To expand their market share, several major players in this industry are investing in research and development monoclonal antibody therapies.
These strategic issues are worth looking at:
Freedom to Operate
Patents don't give patent holders an affirmative right of use of patented technology. Patents only give the right to prevent others from using the technology. Companies could make, use, or sell patented technology and thus unwittingly violate third-party patents. There have been many third-party patents issued as innovators try to commercialize their antimicrobial technology.
Management of the Product Life Cycle
Many of the most recent therapeutic antibodies are due to breakthrough technologies that were created more than a decade ago. These technologies are no longer considered to be revolutionary but have become more common and accepted by the industry. It has become more difficult to support the patentability these products. Companies can address this problem by creating a well-planned filing strategy that allows them to file new patent applications at the right time to minimize the risk to their existing patents and maximize patent terms for disruptive products. If they have a well-planned strategy for managing their patent lifecycle, innovators can still get patents for inventions related to valuable antibody products.
Changing Legal Landscape
The legal environment for obtaining and enforcing antibody patents is constantly being changed by Congress and the courts. Recent U.S. Supreme Court decisions could impact the patentability and rights of patent holders to license or prevent others from using their technology. 
Powerpatent
Powerpatent is staffed with highly skilled lawyers who have extensive industry knowledge and technical expertise to help innovators in the therapeutic antibody industries. We assist clients in this industry to manage intellectual property issues and ensures they are able to navigate development hurdles while achieving ambitious financial goals. Our team has the technical knowledge and legal expertise to protect patents, launch new products, and litigate disputes in any location.