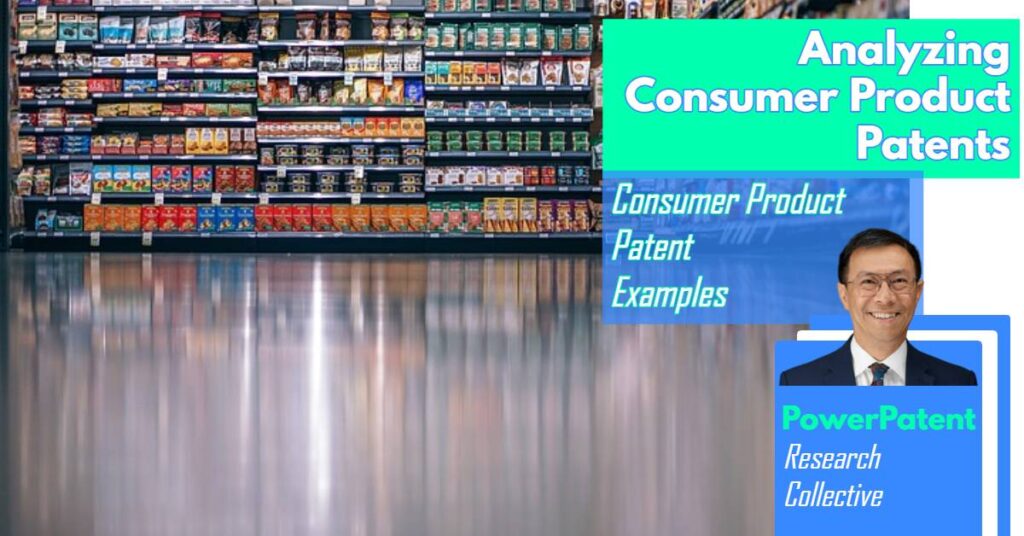 One of the most important technology conferences around the globe is the Consumer Electronics Show (CES). This is a great opportunity to see what products are coming out in the future. The show will feature many interesting developments in many areas of consumer tech, including wearable tech gadgets and connected mobility. These trends can be found on the CES website.
Haptic Technology
At the CES there are many trends and new developments in consumer products, including haptic tech. Although this technology has been around for many years, it is only now that it is mainstream. Companies are now integrating haptics in devices such as smartphones, smartwatches and robotic surgery.
The consumer electronics market is being revolutionized by the emergence of haptic tech. You can use haptics to give touch feedback to your device or to incorporate it into the design. It is also useful in virtual reality training simulators, and in healthcare applications.
Automotive industry uses haptic devices to integrate into the car's dashboard, steering wheel, or center console. These devices can give the driver tactile feedback, which allows them to concentrate on the road.
One of the most recent innovations in consumer interaction with their devices is surface haptic technology. This technology can be used in many areas, such as automobiles and gaming consoles.
This technology can also improve driving experience. The driver can be alerted by the Haptic Technology when they cross a pedestrian crossing or bridge. These technologies can also be used for controlling smart thermostats, lighting, appliances, and other devices.
To improve user experience, electronics companies are adding haptics to their products. To create haptic devices, manufacturers use software and microcontrollers. Many of these devices are customizable to suit the specific needs of different users.
A haptic glove, for example, allows users to feel virtual reality controllers. A haptic trackpad incorporates force-sensing resistors.
Numerous manufacturers displayed their haptic capabilities at the CES. One vendor provided pilots with a flight simulator. Another vendor offered a virtual cockpit which allowed the user to control everything using tactile feedback.
Immersion Corporation, Pollen Robotics and Texas Instruments Incorporated are some of the major players in the haptics industry. They invest in R&D to better understand the characteristics of biological touch sensor.
Over the next few years, the haptics industry will grow at a rapid pace. There are however challenges ahead.
Connected Mobility
In January, connected mobility was the main focus of CES in Las Vegas. This technology showed a future in travel and enterprise experience. These technologies make life easier for those who are on the go. These innovations also offer entertainment, personalized comforts, and onboard telecommuting.
CES featured a range of hybrid and electric vehicles as well as autonomous commercial and aircraft. The public was more interested in alternative modes of transportation at this year's CES. Traditional car manufacturers are looking to expand into new industries and they realize they need partners from other areas.
Many automakers presented groundbreaking innovations at CES. The first autonomous flying taxi is one example. Cadillac's eVTOL can take off vertically and travel up to 56 miles. This technology is currently being used at South Korea's Incheon Airport.
An all-electric version is another innovative innovation. Afeela, Sony's electric car, will be made available in Japan in 2026. The vehicle has many features including 45 sensors, Epic Games Unreal Engine and a media bar.
Shared service models are still being developed because of affordability. Many companies are now considering regulatory issues and sustainability. ADI is leading this transition from vehicle to home.
All forms of transportation will continue to be affected by electrification, which is expected to continue growing. Hybrid automobiles are a new form of eco-conscious transportation, based on more than 20 years' experience. The development of vehicle technology is being accelerated by hybrid and electric cars.
Technology is enabling safer roads and allowing for unique experiences. In the next 15 years, there will be a lot more innovation and change within the vehicle tech industry.
All stakeholders must work together to create a global automotive ecosystem. The traditional car manufacturers are seeking to expand into new industries while also working with other companies in order to create sustainable solutions.
CES also highlights innovations in sustainability and digital healthcare. It's crucial to remember the consumer as the auto industry pushes the boundaries of connected mobility.
Wearable Tech Gadgets
The CES 2022 trade fair in Las Vegas featured a lot of wearable tech gadgets. These devices monitor everything, from heart rate to blood glucose levels. They are setting a new standard for digital health.
Wearable tech gadgets can be worn anywhere, not just on the wrist like smartwatches. They can help you stay healthy, improve your overall wellbeing, and even prevent injury.
Apple Watch was the first wearable tech device on the market. Other companies are now following the Apple Watch's lead. These devices can even be equipped with sensors to monitor blood pressure, heart rate and blood glucose.
OVR Technology's ION 3 virtual reality headset is also an augmented reality wearable. It can be used on both mobile devices and desktop computers. There are thousands of scents to choose from, and you can even play first-person shooter game.
Baracoda's 'BHeart bracelet was another wearable tech gadget that was on display at CES. The bracelet is powered by a battery and can be charged with body heat. It was awarded the CES Innovation Award in sustainability.
Citizen CZ Smart is a wearable that does more than measure heart rate. The companion app for this wearable self-care assistant can offer deeper data analysis and help with implementing strategies to improve your health.
CES has many more wearable tech gadgets. Earbuds with heart rate sensors are just a few examples. Washable socks are another innovation that can track the inflammation of diabetes patients.
The "Nowatch" was one of the most intriguing wearables at CES. It is a "wearable" that provides real-time feedback about your movements, stress levels, temperature, and other factors. The device does not tell the time but it is supposed to be capable of breaking the cycle of overstimulation by encouraging mindfulness.
CES featured more than the usual suspects. There were also some less-known companies that showcased their wearable tech. Omron, creator of the HeartGuide monitor for blood pressure, displayed remote monitoring services during the show.
Sustainability
Sustainability was a defining theme at CES 2023. Many companies, including Sony and Bridger Aerospace, Caterpillar and Caterpillar, Caterpillar, Caterpillar, Caterpillar, LG and HP, displayed products and technologies that will make our lives more sustainable.
There have been many exciting developments in the electronics market. For example, the VISION EQXXX concept car by Mercedes features a futuristic interface. You can drive it up to 600 miles with a single charge.
The Sustainable Buildings Expo was another notable feature. The Sustainable Buildings Expo featured a digital platform with machine learning algorithms and lightweight portable windmills. John Deere also provided a robot planter that used fertilizer and chemicals in a more sustainable manner.
Since CES began, sustainability has been a major theme. But it was more prominent in 2023. Companies often mentioned sustainability in their keynote presentations.
Asus and AMD were just two of many companies that highlighted their commitment to sustainability. Asus claimed that they have recycled over 1,500 tonnes of plastic in their products within the past few years. AMD displayed its energy-efficient processors.
Concept Luna was the prototype for Dell's XPS machines. It combines sustainable design and the light-weight appeal of the XPS brand. Siemens and LG Electronics will also be showing their sustainable solutions.
SmartThings, Samsung's integrated experience brand was showcased at CES. It offers voice commands and AI services to users. The company's smart home platform, will also be on display.
The i Vision Dee BMW was another highlight. The exterior of the concept car features e-ink panels and a rear screen to play content.
Bob LeFort, President of Infineon, spoke about the importance to incorporate sustainability into products. He also discussed how the next generation MEMS sensors from Infineon can help reduce the environmental impact of intelligent technology.
Andrea Murphy, North America's environmental affairs director for Panasonic, spoke about the challenges in the industry's supply chain. She also spoke about the importance of renewable energy solutions.
Sustainability is becoming more important to consumers. It's crucial that brands prioritise technology as a means of connecting with customers.
Powerpatent
Powerpatent consumer product team collaborates with engineers, in-house counsel, ethnographers, marketing executives, and engineers to create comprehensive IP protection strategies that are tailored to client products and aligned with business and marketing goals.
Consumer products companies need to continue to innovate as markets mature. Consumers expect product innovations and brand expansions. Innovative packaging is a powerful tool for creating positive user experiences. Smart companies know this. These strategies, along with other strategies, are crucial to maintaining a competitive edge within the fast-changing consumer goods industry.
Our holistic approach to protecting consumer products involves bringing all IP options to bear, including utility and design patents and trademarks. Copyrights are also available. When disputes arise, we can bring litigation to multiple venues. To understand how a product was created and what the consumer needs are, our attorneys work with engineers, marketing executives, ethnographers and industrial designers. We then create a comprehensive IP protection strategy that is tailored to each product and aligned with business goals.
Our expertise in the consumer goods sector covers a wide range of industries including:
Apparel and footwear
Beauty and health products
Goods for the home
Consumer electronics
Food and beverages
Toys, games, and novelty products
Automobile tires
Lighting
Medical devices and pharmaceuticals
Furniture and appliances for the home