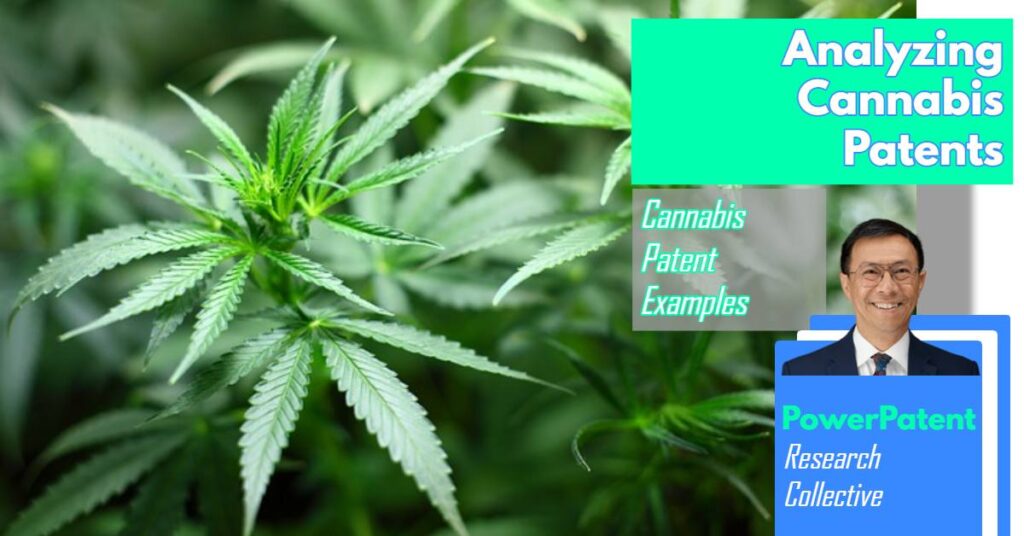 The U.S. Food and Drug Administration held its first public hearing in 2019 on cannabis regulation. This was due to the popularity of cannabis-derived substances, such as cannabidiol. The 2018 Farm Bill removed hemp from the list of controlled substances, opening up new opportunities for businesses in the hemp-derived products and hemp industry.
The regulatory and business landscape for cannabis are dynamic and constantly changing. Several acquisitions have involved cannabis patent portfolios. Cannabis is rapidly becoming an industry in which cutting-edge biotechnology and informatics are driving competition. Already, the race for intellectual property in cannabis is underway. This will only get more intense as federally-approved pathways and regulations mature.
This article will provide information for those interested in finding out more about the cannabis tech industry. We will be discussing the most recent developments and trends in cannabis tech, such as vertical farming, automated grow apps and gene editing for cannabis cultivation.
Legalization Of Cannabis
In the last few years, the cannabis industry has seen a rapid growth. Although it is still relatively new, cannabis has become an integral part of many peoples' lives. It can be used for various recreational and medical purposes. It is still illegal at the federal level. It is however being more closely regulated in those states that allow it.
The legalization of cannabis tech trends is set to grow as more states allow it. Cannabis companies will have greater opportunities to reach their target audience and to build infrastructure to support them.
The industry creates more jobs and provides tax revenue for local communities. This is especially important for public projects.
The industry will grow at an average annual growth rate 18.3% in the next five year due to rising consumer demand. The industry could reach $100 billion by 2030. These projections are not accurate, but the cannabis industry is still thriving.
The federal government has not been active in the regulation of the industry. However, there have been a few efforts in Congress. Senators Merkley and Daines sponsor some of these bills, while members of Congress back others.
The marijuana market has experienced a substantial increase in sales in the past few years. However, the industry still faces many challenges. The supply chain is experiencing significant disruption. Therefore, dispensaries that are government-approved are facing shortages in products.
Blockchain Technology
Blockchain technology is already having an impact on the cannabis industry. It is being used by many companies to improve their production processes and manage them. It can be used to track all transactions related to legal cannabis sales.
The cannabis industry is a new industry that is largely technology-driven. Cannabis businesses have an advantage when it comes to incorporating cutting-edge technology into their business models.
Startups often use AI to improve their production processes. Eaze is one company that uses AI to predict demand and supply.
This technology can be used to track the progress of a marijuana plant, from its seed to the point of sale. However, this technology isn't without its problems. Cannabis plants can be difficult to manage and manipulate. Growers must ensure that the plants are kept under constant surveillance in order to maximize their yields.
This technology could also be used to distribute cannabis products. Customers can now purchase cannabis using a digital token from some companies. These payments using crypto-currency are fast and secure.
This technology can also be used to track and trace inventory. The cannabis industry can track and trace its cannabis inventory to prove that it is legal and authentic.
Blockchain can be a powerful tool to assist regulators in better regulating the marijuana industry. It is transparent and efficient which helps improve regulatory compliance.
Artificial Intelligence
The modern cannabis industry has seen the rise of AI and automation. This has allowed for improved production, processing, as well as user experience. These innovations are crucial to the industry's growth.
Artificial Intelligence (AI), a technology that makes informed decisions about a situation, is known as Artificial Intelligence. It can be used to determine the best cannabis growing methods, forecast energy consumption, and inventory monitoring.
Machine learning is another technology that can change how we grow marijuana. It can adjust the temperature, light, humidity, and light levels automatically. This will decrease waste and increase crop yields.
Many companies are using AI to develop and market cannabis technology. Eaze is one example. Eaze uses artificial intelligence to maximize cannabis distribution, reduce waste and improve customer satisfaction.
AI can also be used in the supply chain for cannabis. AI is used to ensure that product distribution conforms to legal standards. AI can also be used for marketing. Companies can adapt their marketing campaigns to customers by analyzing user behavior.
Although this technology is not new, it is making a significant impact on the cannabis market. It is helping companies increase their revenue and reduce costs.
Farmers are increasingly turning to automated farming systems to automate and streamline their operations as new products become available. Automated growing apps are one example of such products, which can increase productivity and yield.
Gene Editing For Cannabis Cultivation
The emerging technology of gene editing for cannabis cultivation may be able to make cannabis production more sustainable and economically feasible. Research into high-yielding cultivars is becoming more popular due to the rising demand for cannabinoids.
CRISPR technology is changing the face of genetic engineering. This technology allows rapid changes to the plant's genetic code. This can make the plant more resilient to disease. Genetically modified plants are not always the best option.
Many growers of cannabis are concerned about genetically modified crops. Many growers prefer to keep traditional methods, such as cuttings and clones. There are still many growers interested in developing medical marijuana seeds.
Researchers have been developing techniques to improve plant research for years. Tissue culture is one of these techniques. Tissue culture allows for the introduction of genetic material to a plant's protoplast. This allows for a more reliable and accurate testing process.
The cannabis industry has also developed gene editing methods. These techniques have made genetic engineering more accessible over the past two decades. Some varieties of Cannabis can be resistant to in vitro cultivation.
Researchers also investigated ways to improve phytocannabinoid production in plants. They have identified candidate genes for cannabinoid biosynthesis. They have not been validated.
Automated Grow Apps
Automated grow apps allow you to track your cannabis crop's growth. You can also make changes remotely. These apps can help you save both time and money.
Automated technology can also be used to ensure that the product is intact. This will lower the chance of getting COVID-19 infection.
Automation is a vital component of many industries. Automation is a key component in many industries, including the cannabis industry. The use of cutting-edge technology can increase the efficiency of your cannabis cultivation as well as reduce energy consumption.
You can adjust the climate and soil texture of your cannabis farm to make it more suitable for your needs. It can also be done without any human interaction. This can reduce costs up to 80% by eliminating manual labor.
You can also automate lighting. LED lights are more energy efficient than HPS bulbs and last longer.
You can also automate air conditioning and ventilation. You can automate ventilation and air conditioning with a system that includes many controllers. The app allows you to control temperature and lighting.
GrowBuddy is one such application. GrowBuddy was created by growers, for growers. It includes a forum for growers and a place to sell equipment. You can track your plant growth with reminders and photos.
The internet of Things is another cannabis tech breakthrough. The Internet of Things is a term that refers to objects with sensors that can detect and react to their environment. IoT systems are used by some outdoor growers to monitor weather, irrigation, and other factors.
Vertical farming
Vertical farming is becoming increasingly popular. Vertical farming is a new technology that increases crop yields by using less space, water, and electricity. It can be used for many crops including cannabis.
It reduces the emissions associated with the energy supply. Vertical farming is set to increase in popularity. Vertical farming is expensive.
Vertical farming is more efficient than traditional agriculture methods. It requires less land and produces less pollution. Vertical farming is protected against natural disasters.
One of the most important developments is LED lighting. LED technology allows farms to produce crops all year, even in severe weather conditions. These systems are more efficient and less expensive to run.
Blockchain technology is another important innovation. It is a digital secure system that improves transparency in the supply chain. The consumer can track the products from farm to shelf.
Another notable technology is the smart irrigation system and artificial light. This allows for more food to be produced in a smaller space. The urban environment still has a large market for fresh, local food.
Vertical cannabis farms can fill this gap. They will have to face the same problems as other crops. Hydroponic indoor growers are subject to the same food safety laws as outdoor farmers.
Powerpatent
Powerpatent has extensive experience in patent portfolio development, trademarks, and trade dress protection in the pharmaceutical and biotechnology areas. The firm has the expertise to help innovators in the cannabis sector develop and protect IP for their products and brands. It assists innovators at all stages, from large pharmaceutical companies to start-ups. No matter your size or stage of development, our IP professionals will help you build robust and defendable patent and trademark portfolios that generate substantial shareholder value.
Our services are available to cannabis companies across all aspects of intellectual property.
We prepare and prosecute patent applications before the U.S. Patent Office and foreign patent offices.
We also prepare and prosecute trademarks both domestically and internationally.

Important to remember is that trademark registrations by the U.S. Patent & Trademark Office have been resisted for products and services without a legal use of the mark in commerce. There are currently limitations to the availability of trademark protection on cannabis brands.
Registration of copyright for logos and marketing materials is a good way to protect brand-related materials. Sterne Kessler can assist with registration.

We take the lead in patent office litigation when patent validity is under question. This is done in post-grant proceedings before Patent Trial and Appeal Board ("PTAB")
We represent disputes arising from patent or trade secret litigation before the U.S. International Trade Commission ("ITC").
We represent brands in disputes involving trademarks, trade dress, or other aspects of brand security.
We offer counseling and freedom of expression of opinions for those involved in collaboration, licensing, or commercializing innovations.
We also conduct IP due diligence to assist our clients who invest in promising technologies or make acquisitions.
Disclaimer: It is a federal crime to possess, use, distribute, or sell marijuana. This content is not meant to be legal advice. It does not suggest that marijuana or marijuana use are legal in federal law.