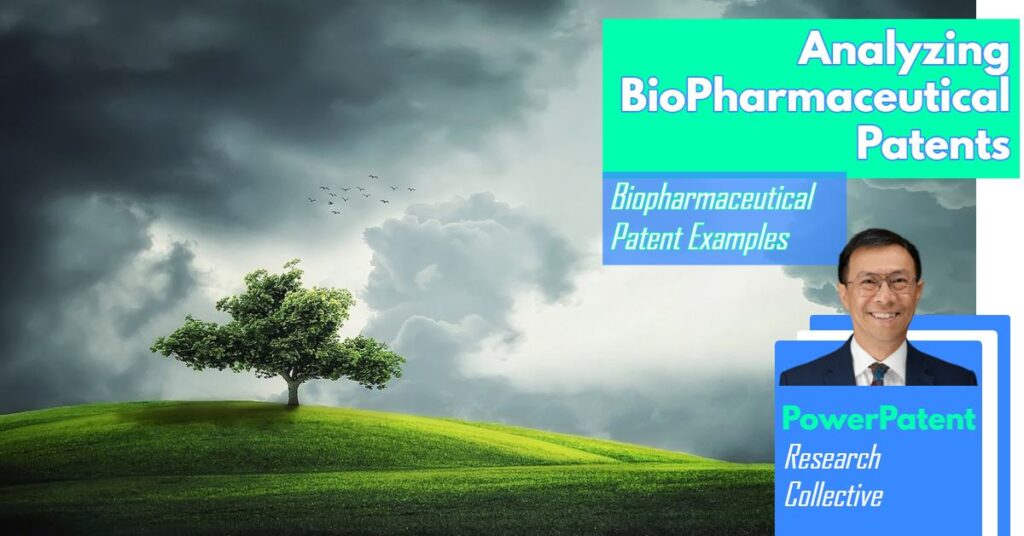 The industry has seen a dramatic increase in product development and trends in biopharmaceuticals over the last few years. These innovations include the ability identify tumor subtypes in cancer, high-throughput drug delivery techniques and improved reliability of the supply chain.
High-Throughput Techniques
To meet the demands of today's rapidly growing biopharmaceutical sector, high-throughput biopharmaceutical research techniques have been created. They provide a cost-effective and efficient way to develop and discover new pharmaceuticals.
These technologies enable a shift in drug discovery strategy to phenotypic screen. High-throughput cell-based screening techniques are used routinely in toxicology studies. They are more effective than traditional methods at identifying toxic compounds early on in the process. High-throughput assays can also be used to identify aggregate formulations.
Fluorescence-based reagents were first used by researchers to simultaneously screen multiple molecules during the 1990s. This increased the sensitivity of HTS. The availability of transfected cells lines made it possible to perform high-throughput assays.
The increasing demand for biotechnology products has driven the biopharmaceutical sector. This is especially true in North America. Biotechnology companies are under increasing pressure to lower manufacturing costs.
Target identification has been made possible by advances in genomics, proteomics and other technologies. These approaches, when combined with diversity screens offer better drug discovery strategies.
High-throughput screening has become one of the most important tools for drug discovery. This allows scientists to conduct chemical analyses and genetic tests in an efficient, cost-effective way. The results can be used depending on the type of test. They can also be used to evaluate the stability and physical properties of aggregate formulations.
There are many high-throughput methods that can be used to screen protein libraries, combinatorial and genomics. Artificial intelligence is being used to quickly screen large libraries with limited assay points. These assays are based on the affinity chromatography method.
Miniaturized sensors are a major trend in high-throughput technologies market. These technologies allow for real-time quality control. Artificial intelligence and cloud computing are two other developments in this field.
Many high-throughput suppliers are currently developing new products. These include Captor in Wroclaw, Poland; Cullgen in San Diego, CA; and Arvinas in New Haven, CT. These companies are most often based in North America which holds the largest market share for high-throughput technologies worldwide.
Therapy for Tumor Subtypes
You are likely aware of the recent advances in molecular biology and biomarker research in oncology and biopharmaceuticals. These advances have resulted in more effective therapeutic approaches and better outcomes for patients. These developments also present new challenges for pharmaceutical companies.
Biopharma companies need to engage all stakeholders in order to develop a product that is successful. Payers, regulators, patients, and all other stakeholders are included. It is important to make sure that only the most important messages are conveyed.
Data-sharing is one of the most efficient methods. Data sharing helps drive informed discussions between stakeholders. Real-world evidence can be an effective marketing tool.
This can be done in a variety of ways. The biomarker enrichment model is one way to do this. Biomarker enrichment methods use biomarkers in order to identify patients who are most likely to respond. A master protocol allows you to evaluate multiple agents at once.
The pharma industry continues to be a major focus on cancer. Many first-in-class drugs are currently being tested in phase III trials. Some others are still in the early stages of testing. The number of molecular entities approved and approved by FDA has almost doubled in the last decade.
Imbruvica, the FDA's first-in-class BTK inhibition, is rapidly gaining market share in chronic lymphocyticleukemia (CLL). It is also approved for previously treated Waldstrom macroglobulinemia (Waldstrom macroglobulinemia) and mantle cells lymphoma.
New immune therapy drugs are proving to be extremely effective. These medicines are designed to activate the immune system and aid in the detection of cancer cells. It is no surprise that Imbruvica leads the second-line CLL market.
The field of oncology is becoming more visible due to its rapid development. The field is also getting more attention from legislators, which could help shape future therapies. The industry is now playing a more active role. However, the prospects for oncology were not so great a few years back.
Patient outcomes have been the most important improvement in oncology in the last decade. Patients with multiple diseases and co-morbidities have received more complex treatment options. This has led to better cures and prognoses.
Long-Term Reliability of the Supply Chain
The pharma industry is experiencing many changes, just like any other industry. There are new challenges arising from a shift in the methods of drug development and manufacturing. This is a result of increasing complexity and the introduction of a variety new products. It also means that there are more supply issues.
Although the pharma industry is relatively protected, it is now facing increasing competition in a global market. This can be seen in the increase in SKUs manufactured using old processes. The rise in biologics means that production takes longer times. The complexity of the market is causing uncertainty in forecasts. It is a vicious circle.
The pharma industry can overcome these challenges by increasing its resilience. Companies must improve their capabilities, capacity, and capabilities.
Increased capacity will increase their ability to handle changes in demand. However, increasing capacity can lead to a bottleneck. But, a well-designed supply network can reduce such bottlenecks.
Strong manufacturing processes can reduce manufacturing costs and ensure quality, speed, efficiency, and cost-effectiveness. The pharma industry has historically been slow to adopt such strategies. The advent of digital tools makes it easier to collect raw data and transform it into actionable insights.
Cloud analytics, edge computing and robots are just a few of the other innovations. These technologies make optimization and real-time optimization possible. This has opened up many opportunities. A sensor could be used by a pharmaceutical company to determine if a medication is in stock and determine the best course of action.
A well-planned supply chain can not only reduce disruptions but also maximize profit for pharma companies. A company can maximize its resources to become a leader in its industry by implementing the best supply chain strategy.
A strong supply chain can help a pharmaceutical company comply with regulatory requirements. This includes the FDA's unique approval process. The industry must keep up to date with changes in the system and understand the potential public health risks associated with a product.
Cost Of Research
In recent years, R&D costs associated with new drugs have risen significantly. There are many factors that have contributed to these increases. These trends could be due to the increasing role of smaller biopharmaceutical businesses. These trends could also be related to the adoption of new technologies and strategies that allow drug developers to meet the needs of the pharmaceutical industry.
Development of a new drug may cost anywhere from $1 billion to $2 trillion. This includes clinical trials and unsuccessful drugs. It also includes capital and preclinical development costs for new medicines. The cost of research in biopharmaceuticals can be used to help assess the R&D productivity and profitability of the industry. It is important to remember that cost estimates do not reflect the total research costs for new drugs.
There are many studies that can estimate the cost of research on biopharmaceuticals. There are many studies that estimate the cost of research in biopharmaceuticals. These include studies that use publicly available financial statements from companies, and studies that use data from consultancy agencies.
Researchers can use data to calculate the cost of a drug's total price, including post-marketing authorisation fees and out-of-pocket expenses. These figures don't include public sector contributions. They also do not include the tax deductibility of R&D spending.
The third study employs the same methodology but excludes companies that have not received approved drugs. The average price per approved drug was $0.9 billion. The overall number of approved drugs has increased significantly over the last few years. However, this has been mitigated by the 2008 recession when generic versions were made of top-selling drugs.
It is crucial to keep in mind how the costs of developing new medicines are changing as the industry develops. The wider industrial environment is one of the key factors that can impact the cost of developing new medicines. Because of the high costs associated with developing new drugs, many potential drugs don't make it to the market. Discussions about the cost of research can be informed by insights into these costs.
Powerpatent
Powerpatent collaborates closely with biologic drug companies in order to create robust patent portfolios that are defensible and can generate substantial shareholder value. The innovations of our clients include therapeutic antibodies, vaccines, and other diagnostics that enable personalized medicine to become a reality. Biopharmaceuticals are our specialty — we have been at the forefront of biopharmaceutical IP since the beginning. Our clients include companies and research institutions of all sizes, as well as those in the following areas:
Cell and molecular biology
Nanomedicine
Pharmacogenomics
Vaccines
Therapeutic antibodies
Nutraceuticals
We prepare and prosecute patent applications before the U.S. Patent Office and foreign patent offices. We provide advice and freedom of operation opinions to assist those who are collaborating, licensing, or commercializing new technologies. We also conduct intellectual property due diligence for clients who license or invest in promising new technologies.
We meet the needs of our clients with expertise. Many have advanced training in a range of disciplines, including:
Biochemistry
Bioinformatics
Computer-aided drug design
Enzymology
Gene therapy
Genetics
Genomics
Immunology
Medicinal Chemistry
Microbiology
Molecular biology
Organic Chemistry
Pharmacology
Physical Chemistry
Virology